About This Item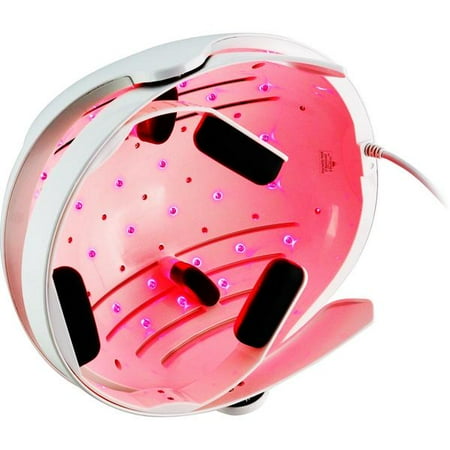 Features

iRestore Laser Hair Growth System (also known as iRestore Essential, ID-500) is a FDA-cleared hair loss treatment and medical device for treating alopecia, receding hairline, balding & thinning hair to stimulate hair regrowth for men and women (note: this is NOT the iRestore Professional model)

iRestore has been clinically studied by doctors and been proven to promote hair regrowth for men and women in a recent 2017 research study. In this clinical study, an astonishing 100% of active male and female users saw visible hair growth with an average increase of 43.23% in hair count 

Whether you're a man or woman, you can grow thicker, fuller, and healthier hair fast with iRestore's clinical-strength laser hair restoration technology. You can use it on its own or combine it with other hair loss treatments; physicians believe low level laser therapy (LLLT) can be used to enhance the results of other hair loss treatments (such as biotin supplements, hair growth shampoo, conditioner, foam, Rogaine, minoxidil, Propecia, finasteride, and other hair growth products)

Developed in GMP-certified facilities, this home-use medical device is durable, lightweight, comfortable, hands-free and easy to use – unlike a laser comb and brush that provides far less coverage AND require constant hand movement, which is tiring, inconvenient, and prevents you from going about your day.



WHO IS IT FOR?

Anyone who wants to grow thicker, fuller, and healthier-looking hair

Anyone who is willing to invest the time to be consistent with the every other day treatments to regrow his/her hair back

Anyone who is using other hair growth products and wants to achieve better results

WHO IS IT NOT FOR?

Anyone who is looking for an instant solution to grow back hair overnight 

(remember: this process takes time and patience)

Anyone who is bald or has been bald for years (this is often a sign that the follicles are no longer alive)

Anyone who not willing to invest time & effort in regrowing his/her hair

2017 CLINICAL STUDY DATA: In the recent clinical study, 100% of users grew hair and experienced significant hair growth. During the 4-month study, the average increase in hair count was an astonishing 43.2% (to learn more, scroll down to the RELATED VIDEO SHORTS section below).

HOW IT WORKS: Our engineers have calibrated the lasers to the optimal wavelength (650nm red light) proven to promote hair growth. The 51 medical-grade lasers and LEDs radiate light energy that is absorbed by the hair follicles to enhance cell metabolism rate and reactivate follicles to stimulate hair growth.